Abby Tanem Included in Coldwell Banker's Top 100 Agent's for both San Francisco's Bay Area and Northern California!
These statistics are based on year-to-date Gross Commission Income from January 1, 2017 – August 31, 2017. Abby has remained in Coldwell Banker's top 100 Agent's for San Francico's Bay area for 2 years running!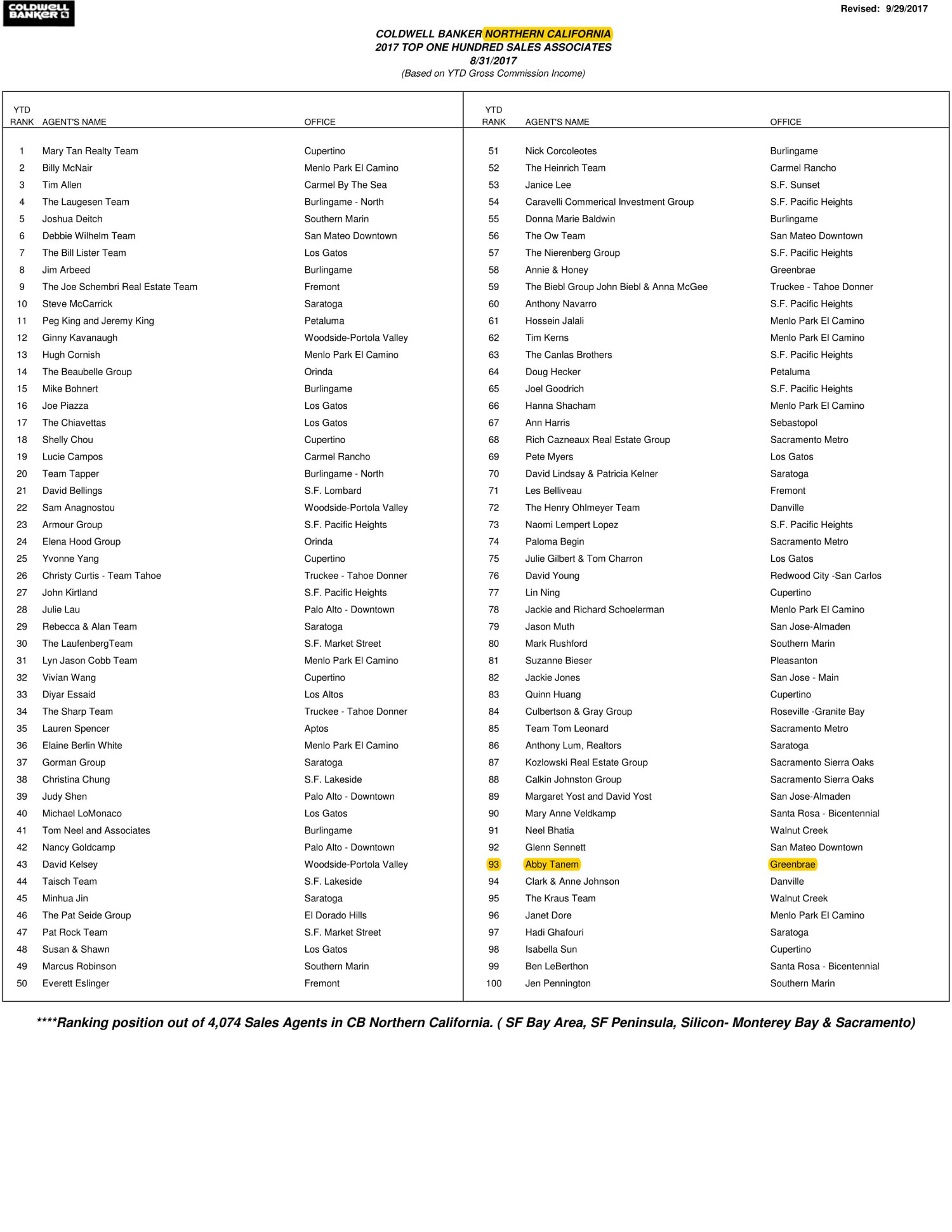 Stay in touch with Abby on Facebook, Yelp, Instagram, and Zillow!