Abby Tanem's 2018 Tax Day Shred-It Event!!
It's THAT time of year – do some springtime house cleaning! Bring your old files and documents by and watch them get shredded away right before your eyes. Take a few moments to catch up with Abby as well – Coffee and Snacks will be available! More details below…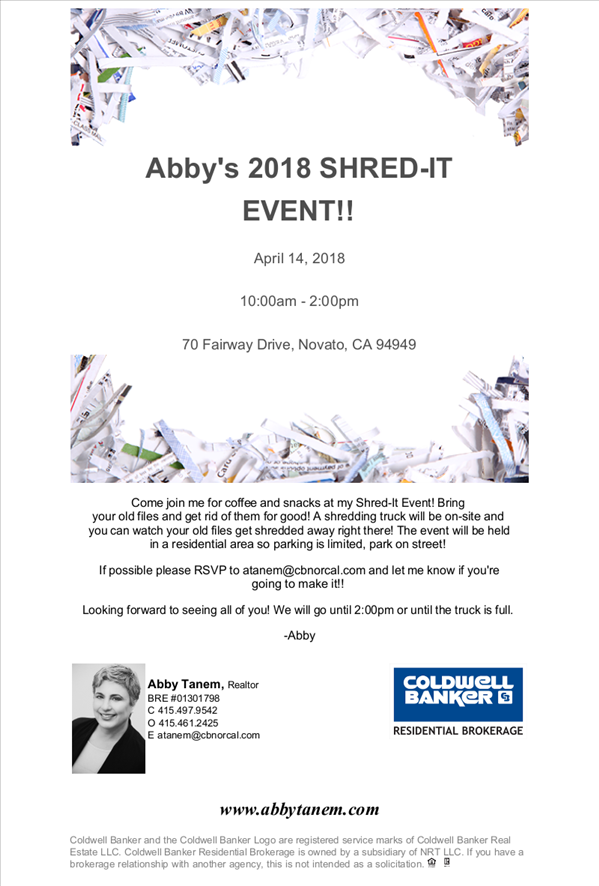 Stay in touch with Abby on Facebook, Yelp, Instagram, and Zillow!