Northern California Wildfires News
It's been over a week since the Sonoma and Napa county fires began in our Northern California backyard, and brave firefighters from around the United States, Canada, and Australia are still battling flames – over 8,000 firefighters. Being in neighboring Marin County we are doing our best to help out with donating household nick-knacks, gift cards to local stores, volunteering as needed, and bringing food to those in need (cooking isn't my specialty but among other gestures I made several trips up north with several batches of chocolate chip cookies and dropped them off at Police and Fire stations). We are trying to do our best to help immediately, but we are here for the long haul and will be ready to assist! With friends, family, and many others we don't know directly affected by the fire we must remember to push forward together!
Please see the links below for information and tips on the fire, how to help those in need, and where to go for assistance:
Shelters for fire victims and those in need for both people and pets:
How you can help California wildfire victims by donating, volunteering, and raising awareness:
Please see the link below for current air quality in the Northern California area (as of 10/17/17 air quality is still considered 'Unhealthy' for sensitive groups, please wear your masks!:
Please see the link below for an interactive and consistently updated Fire Map through CAL Fire:
And while there are many links available for constant updates I found this one through SF Chronicle particularly helpful as it has links to a variety of articles on all aspects of the fire since it began:
Map as of 10/17/17 of current fires in the Sonoma and Napa areas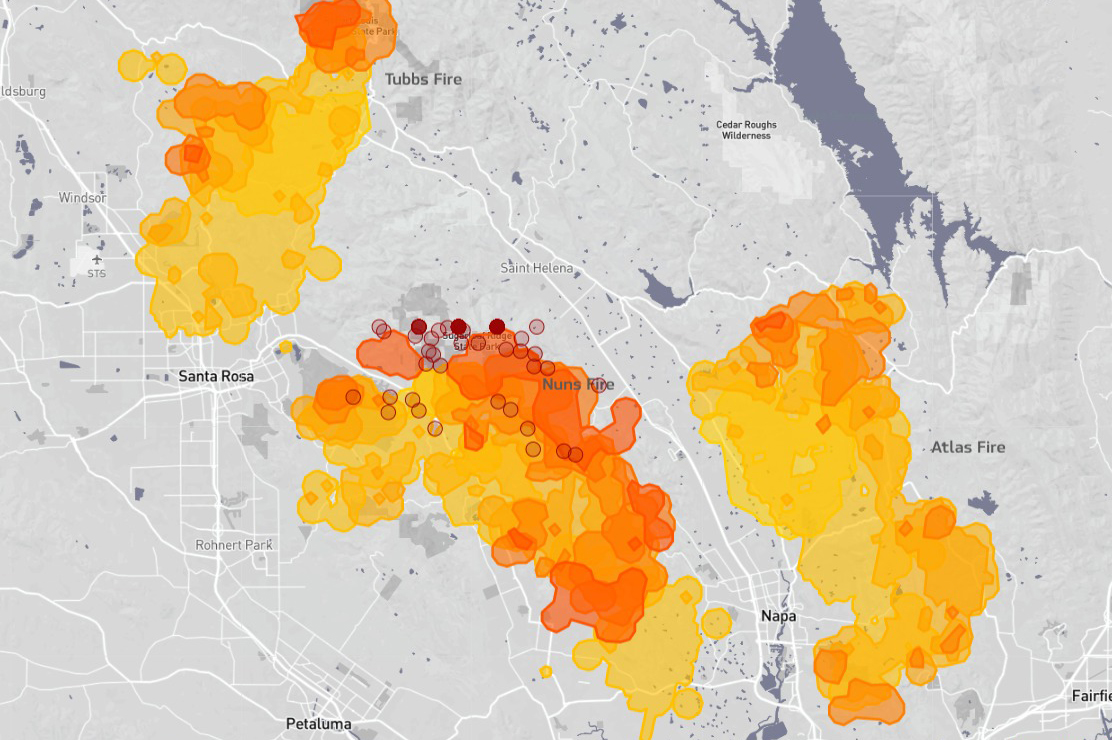 Much of the orange areas have been heavily contained, but fires are still active and the darker areas indicate newer and very active fires with less containment. We're still not in the clear. Please click here to view the interactive version of this map.
Please get in touch with me if you have any questions on the Northern California Wildfires.
-Abby
Please stay in touch with Abby on Facebook, Instagram, Yelp, and Zillow.