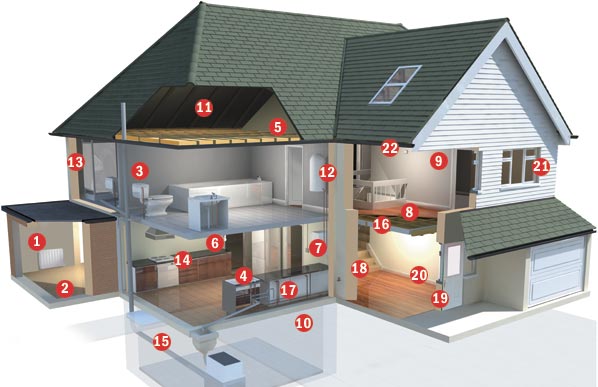 Hardiman's Trenchless Titan
TV Sewer line inspections, drain and sewer services and trenchless pipe replacement.
O 415-847-0010 – Check out their Yelp page!
Supersweeps Chimney Inspection
James with Supersweeps can handle anything you need done in, on, or around your chimney!
C 415.301.8866 – Check out their Yelp Page!
Raven Heating & Air
Looking for a professional with over 25 years experience in Heating and Air? Look no further – Dave is your man. Competitive, comprehensive, and courteous!
C 415.328.7701 – Check out their website!
Reggie's Reliable Plumbing
Reggie's company name spells it out – Reliable! Call them anytime for basic or extensive plumbing needs. Based out of Novato but they will go all over Marin and Sonoma County!
O 415.686.2440 – Check out their Yelp page!
Pipespy Plumbing
For all your plumbing and sewer needs. North Bay and East Bay services.
O 415.927.0287 – Check out their Yelp page!

Marin Termite Control Company
Al Kesecker ¨Locally owned and Marin-based for over 30 years." Complete inspections and a full range of treatment services. Service Marin and Southern Sonoma Counties.
O 415-456-9620 – Check out their Yelp page!
Buena Vista Pest Company
Local family-owned and operated company for 20 years working in most towns north of San Francisco. Excellent service, prompt, great for any pest needs.
O 415-258-8200 – Check out their Yelp page!
Homeguard Inspection Services
Provide full spectrum of inspections including house, roof, termite and environmental and all at one low price.
O 707-769-1900
Homestead Property Inspection, Inc
Ed Gibson – Very comprehensive and user-friendly home inspection reports and my go-to for home inspections.
C 415-884-9404
Dave Olnes Engineering
Your go-to for any of your engineering needs. Incredibly knowledgeable, professional, and reasonably priced.
O 510-568-2162